Preparation: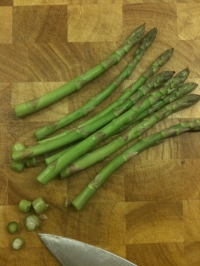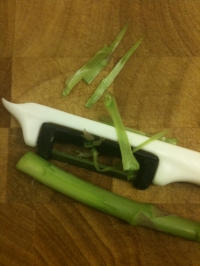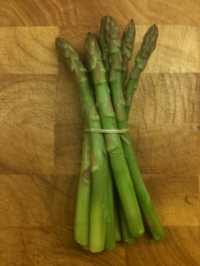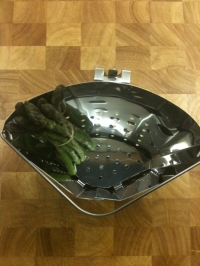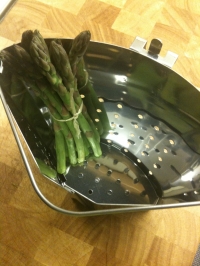 Take the sheets of puff pastry out of the fridge and place them seperately on a board to defrost without removing the plastic sheets underneath. Then, start by cleaning the asparagus spears and remove the white parts of the stems. Grate the spears to remove the tough outer parts and collect them in a bunch and tie them together with a kitchen string. Place the bunch in an asparagus pot, or a basket that you can put into a larger pot with enough water to reach about half way up the spears.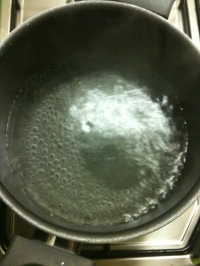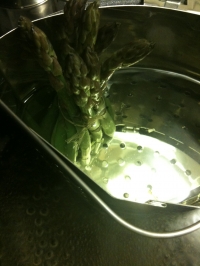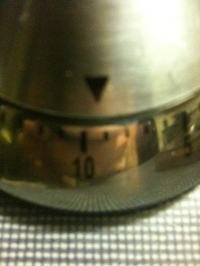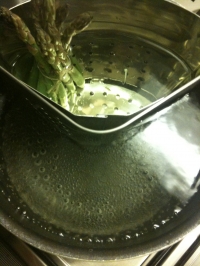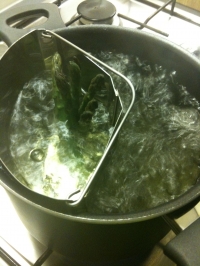 Fill the pot with water, salten and bring to the boil. Place the basket with the bunch of asparagus spears in the boiling water and cook for 8-10 minutes, depending on the thickness of the spears. The asparagus should be cooked but still crispy.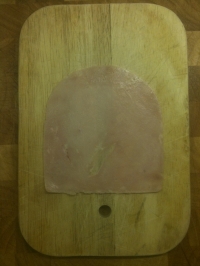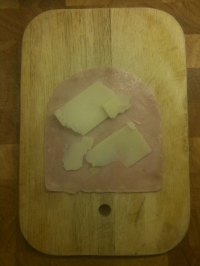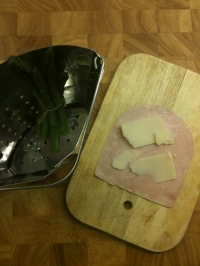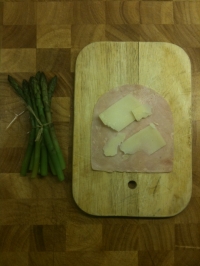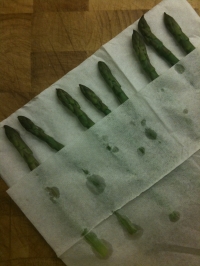 In the meanwhile, place a slice of ham on a wooden board and sprinkle some flakes of Grana Padano cheese in the center. Take the basket with the aparagus spears out of the pot when cooked and carefully untie the kitchen string. Place the asparagus spears on paper tissues or a clean cloth and pat dry.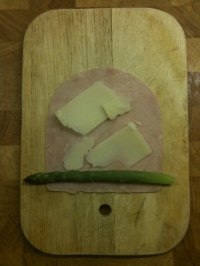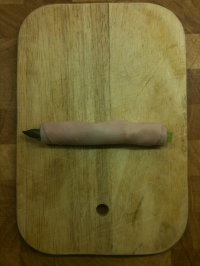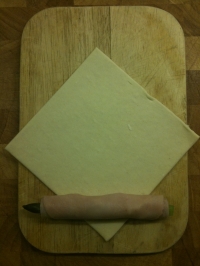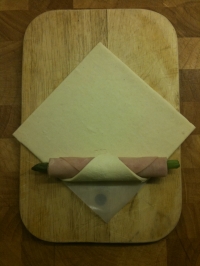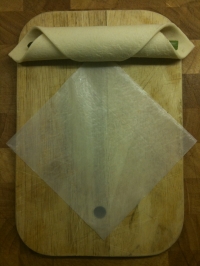 Place one asparagus spear at the bottom of the slice of ham and cheese and carefully roll to wrap the ham around the asparagus. Place a square of puff pastry underneath the ham roll with the angles of pastry faces up and down. Roll the in ham covered asparagus spear the same way as before from the bottom of the pastry upwards to wrap it around the spear leaving the plastic sheet on the board.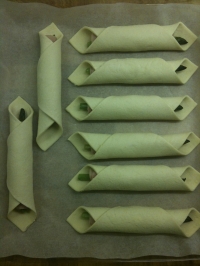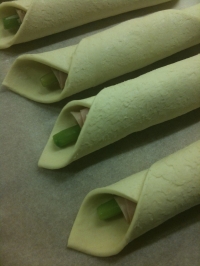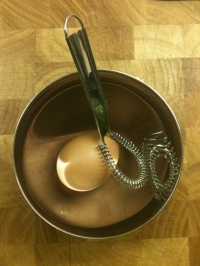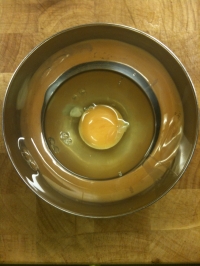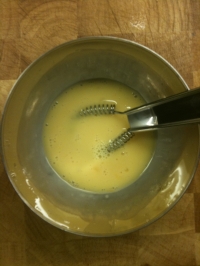 Proceed like this with the other remaining 7 asparagus spears and place the asparagus in ham and puff pastry rolls on a baking sheet covered with baking paper. Then, beat the egg for the brushing of the puff pastry rolls and whisk for a minute.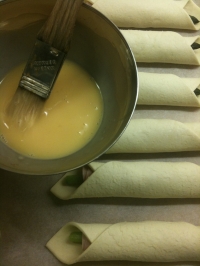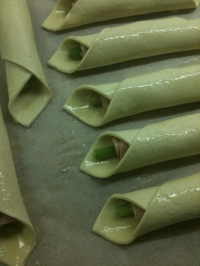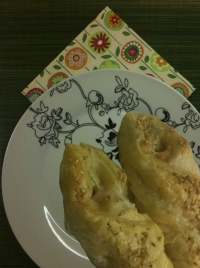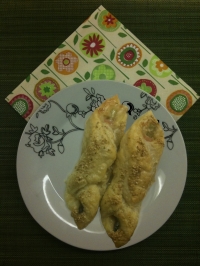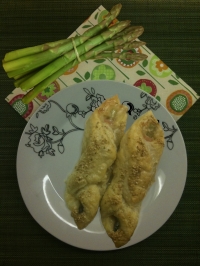 Brush the pastry rolls with the beaten egg and sprinkle some sesame seed on top. Place in the oven and bake the Asparagus in Puff Pastry with Ham at a temperature of 200°C for 15 minutes.
Cooking Tips:

Sprinkle the puff pastry rolls with sesame seeds for an original touch.

Instead of asparagus spears you can roll other vegetables such as slices of zucchini in the puff pastry.

For a more rustic flavour you can also replace the slices of cooked ham by slices of cured ham or even bacon.