Preparation: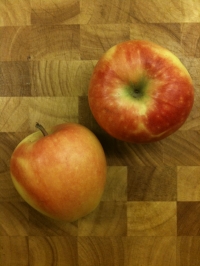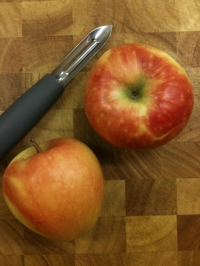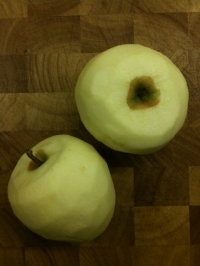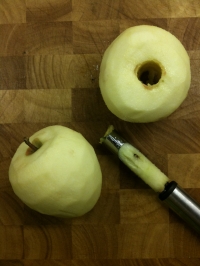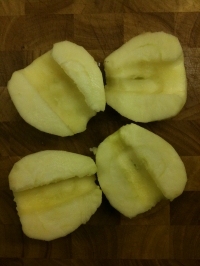 Peel, core and cut the two appels in half.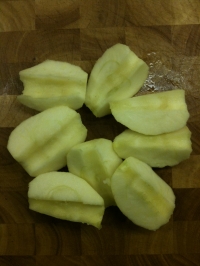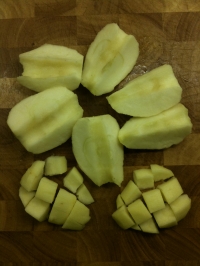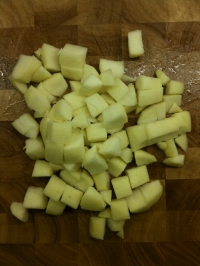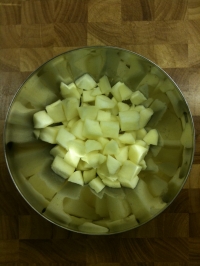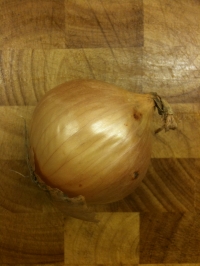 Cut the halfs in smaller dices and put them in a bowl. Now prepare to chop the onion.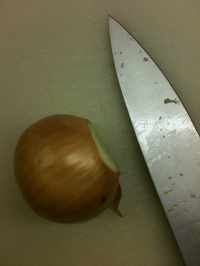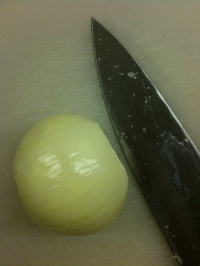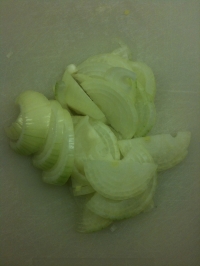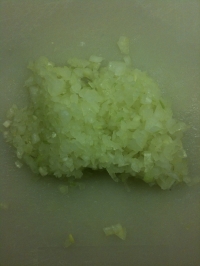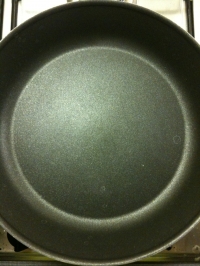 Finely chop the onion and put a saucepan on the heat.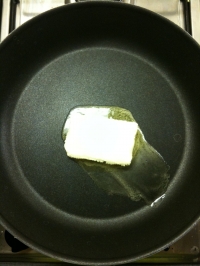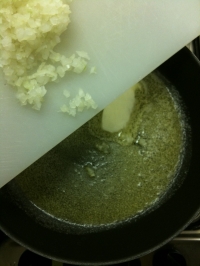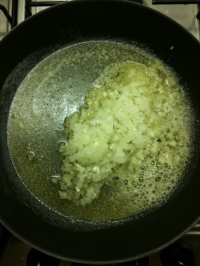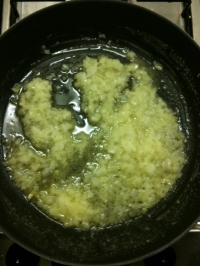 Add the 40 gr of butter. When melted join the chopped onion and let it soften in the butter without browning too much.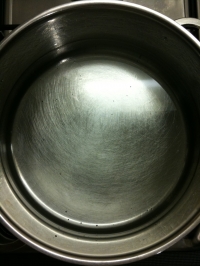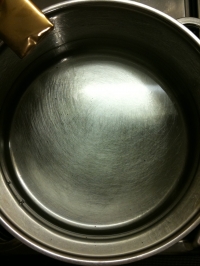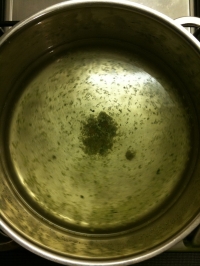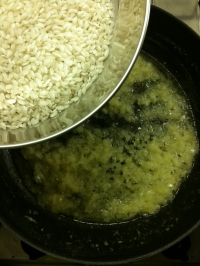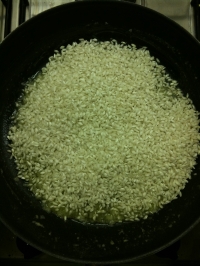 In the meanwhile heat 1 lt of water for the bouillon and add 1 cube of vegetable stock. Add the carnaroli rice to the in butter softened onions.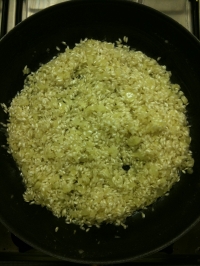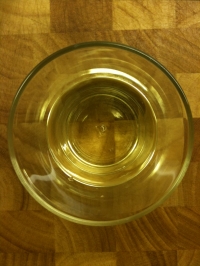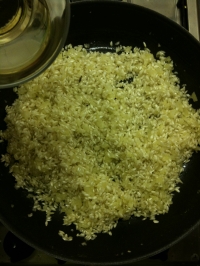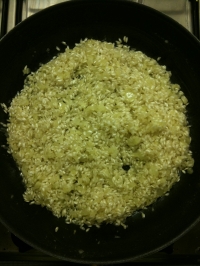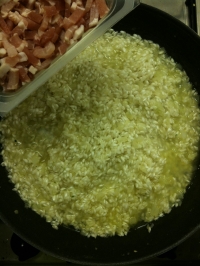 Let the rice fry for 2 minutes until trasparent and then add 100 ml of white wine, leaving the remaining 50 ml to the side. Let the wine boil down at a low heat. Then, wet the rice with a ladle of vegetable broth and add the diced bacon.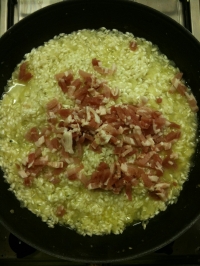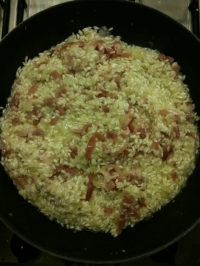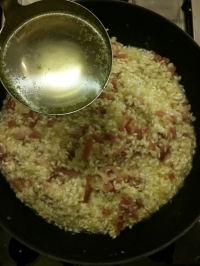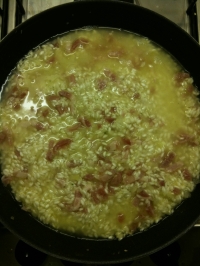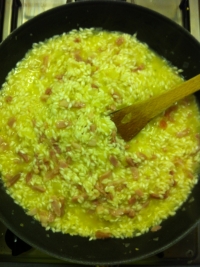 Gently stir with a wooden spoon to blend in the bacon and add another ladle of broth to continue the cooking of the rice. Stir the rice on a regular basis.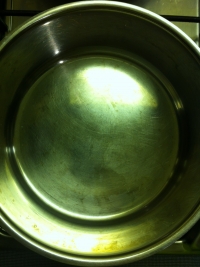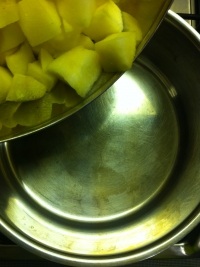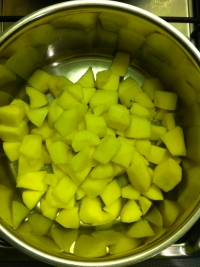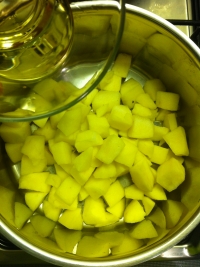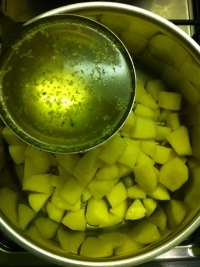 In the meantime, put the diced apples in a saucepan, moisten with the remaining 50 ml of white wine and a ladleful of vegetable broth.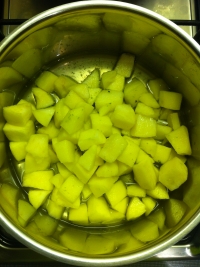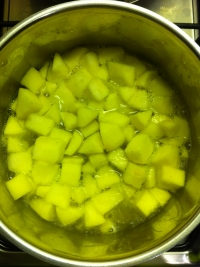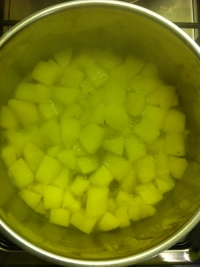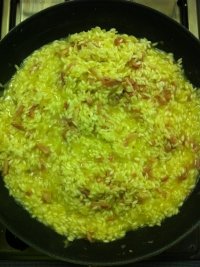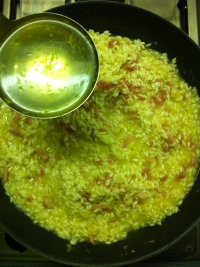 Let the diced apples cook for a few minutes and turn off the heat when softened. In the meanwhile, gently stir the rice and add broth when needed.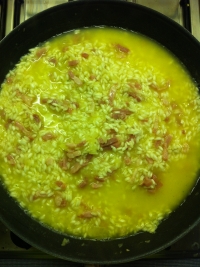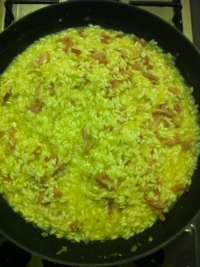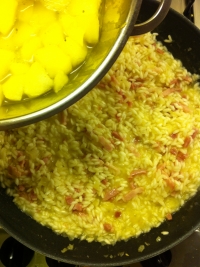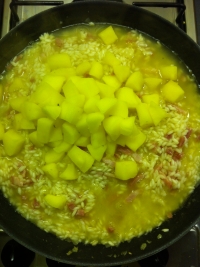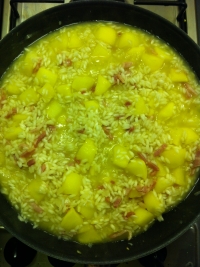 Add the apples with their cooking liquid to the rice when it's halfway through cooking, stir to blend in and let the liquid evaporate.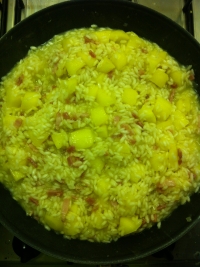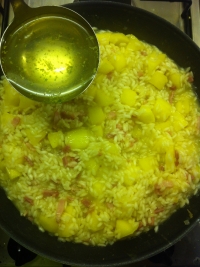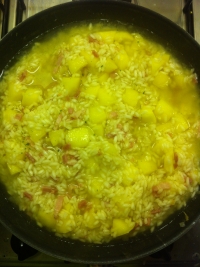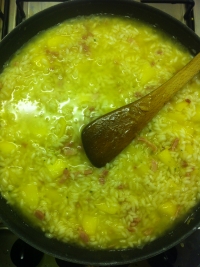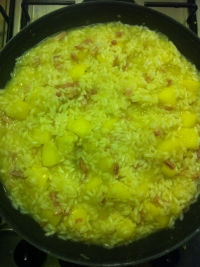 Continue cooking the risotto rice by adding a ladle of broth every time it is needed until the rice is cooked.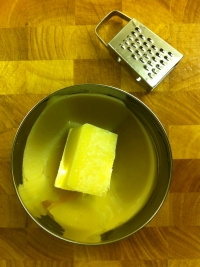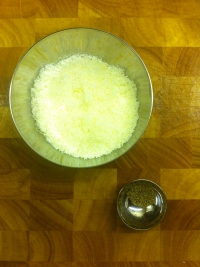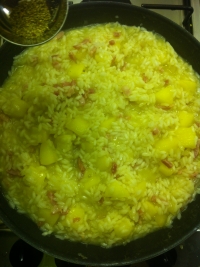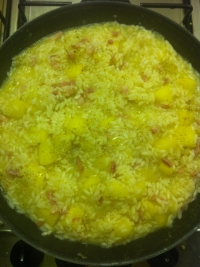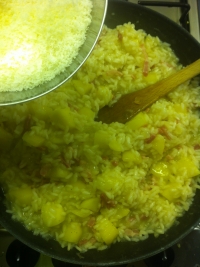 Grate the 40 gr of Parmigiano Reggiano cheese and turn off the heat when the rice is cooked. Season with a fine ground black pepper and add the grated cheese.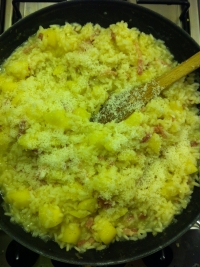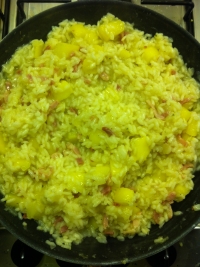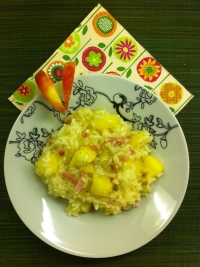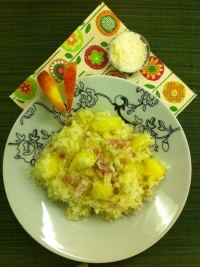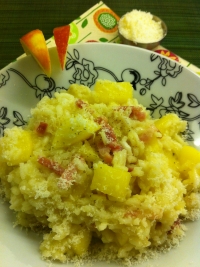 Stir in the cheese and plate the Bacon and Apple Risotto garnished with some slices of apple!
Cooking Tips:

A more tender bacon can also be added with the finely chopped onion to melt in the butter before frying the rice while it is adviced to add a more mature bacon afterwards.

For a variety of this recipe add leek instead of onion to melt away in the butter.

Instead of using bacon you can change the recipe and add ham instead, as both ingredients match well with the fruity flavour of the apple.

You can also use walnuts in this Bacon and Apple Risotto or simply garnish the plates with them.