Preparation: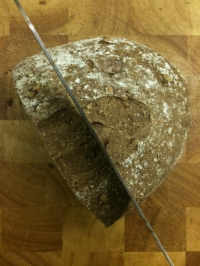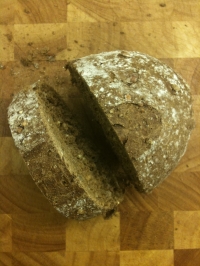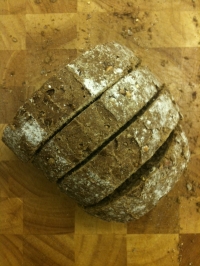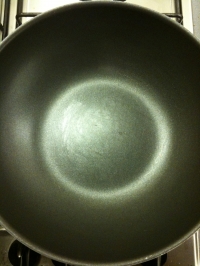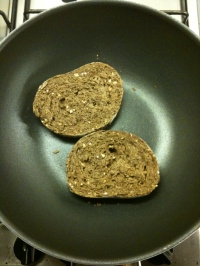 Start by cutting 4 thick slices of a loaf of wheat bread. The slices should have a thickness of about 2 cm. Heat a pan and place the slices without adding oil or butter.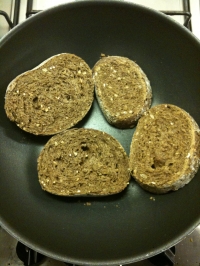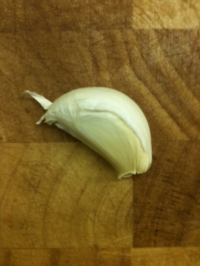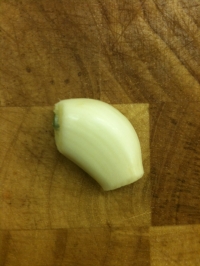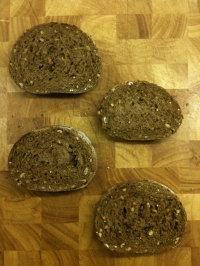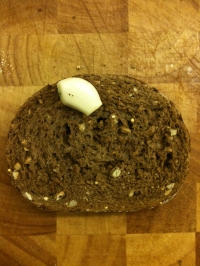 Let the slices toast at a medium heat until golden. Peal a clove of garlic and rub it on one side of the toasted bread slices.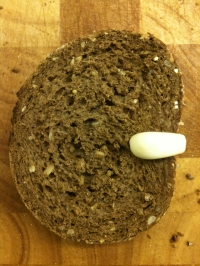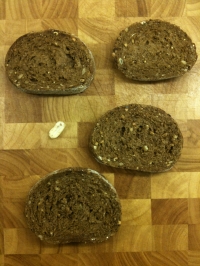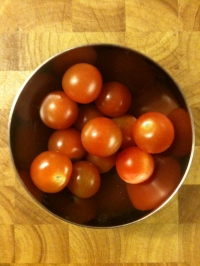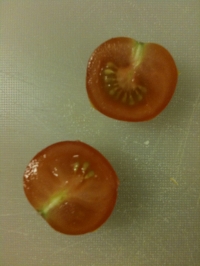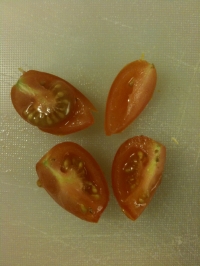 One clove of garlic is enough for all 4 slices of bread. Put the slices of bread on a plate and start preparing the ingredients for the caprese salad to put on the bruschette. Wash the cherry tomatoes and cut them in little dices.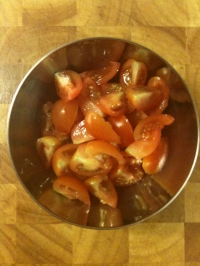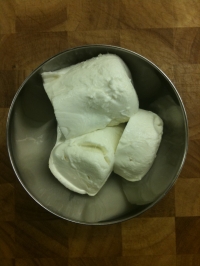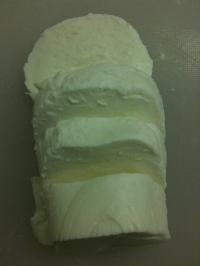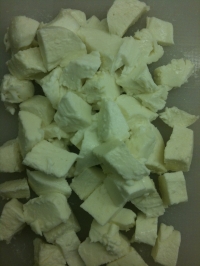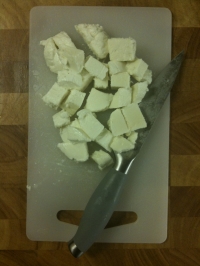 Put the diced tomatoes in a bowl and cut the 250 gr of mozzarella in similar dices.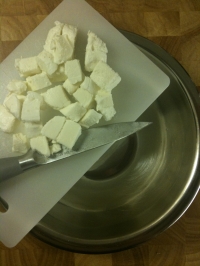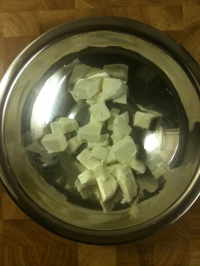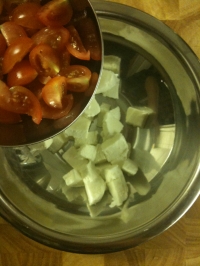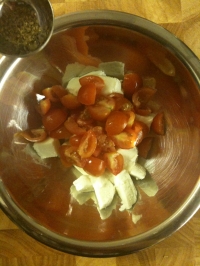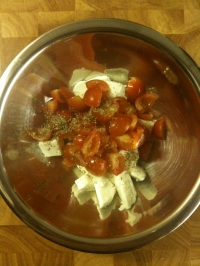 Put the mozzarella in a larger bowl, join the diced cherry tomatoes and add the dried oregano.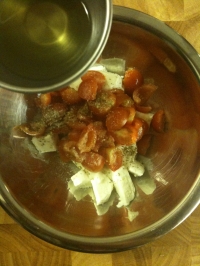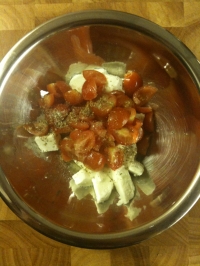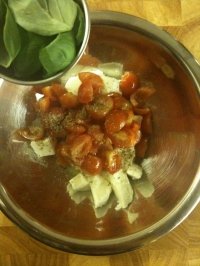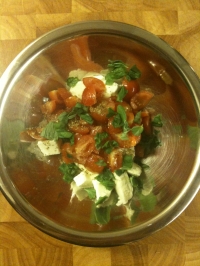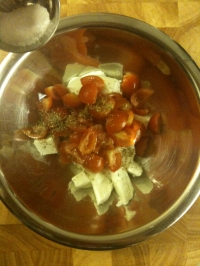 Add some olive oil and the 8 basil leaves which you have shredded with your fingers. Season with a pinch of salt.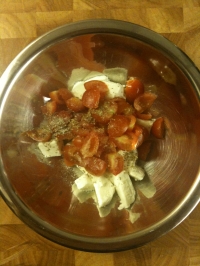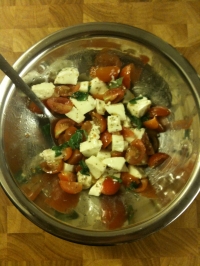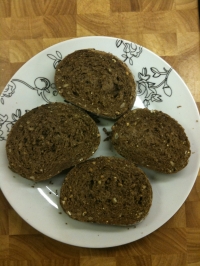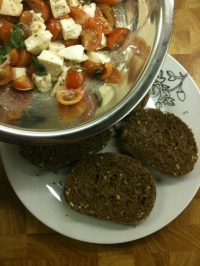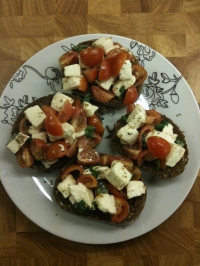 Stir the caprese dressing for the bruschette with a spoon to blend in all the ingredients and divide it between the slices of bread.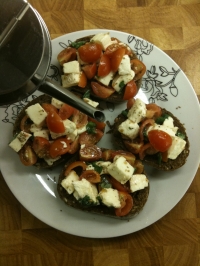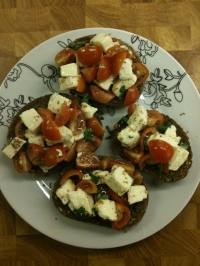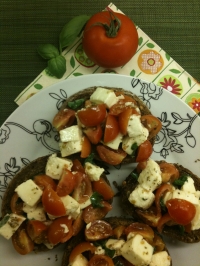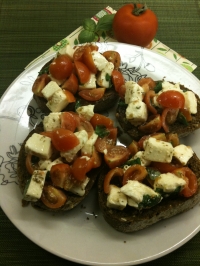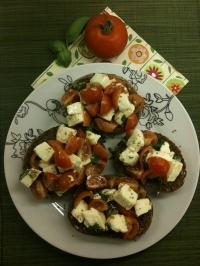 Garnish the Caprese Bruschetta appetizers with some extra vergin olive oil and serve them with a glass of prosecco at a fancy dinner!
Cooking Tips:

Use fresh ingredients for a great tasting Caprese Bruschetta.

The traditional recipe requires the usage of the Pachino tomato produced on the southern coast of Sicily but the cherry tomatoes offer a good alternative.

You can enrich the Caprese Bruschetta with some slice black olives.