Preparation: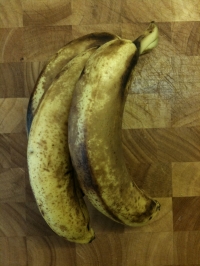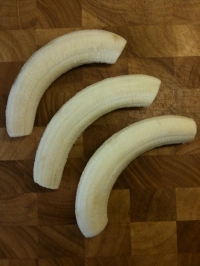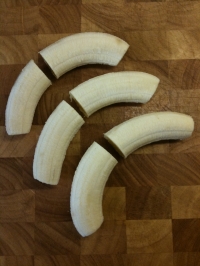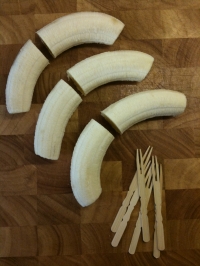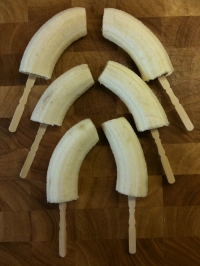 Peal the bananas and cut them into equal halfs. Use popsicle sticks to create 6 banana popsicles by inserting the sticks at the bottom of each banana part.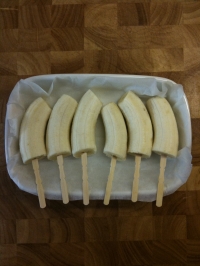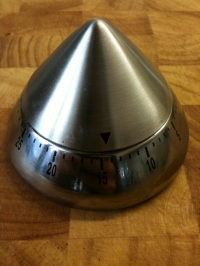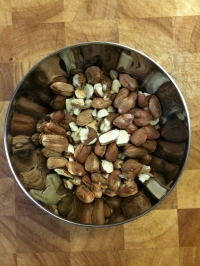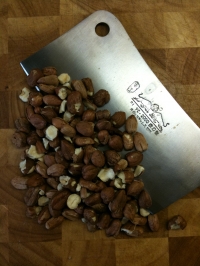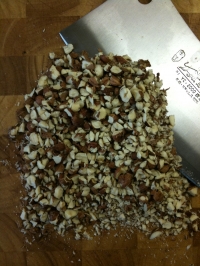 Place the popsicles on a freeze resistent dish covered by baking paper and place them in the freezer for 15 minutes. In the meanwhile chop up the hazelnuts as fine as you'd like them for your first topping.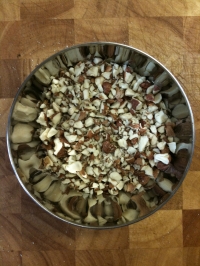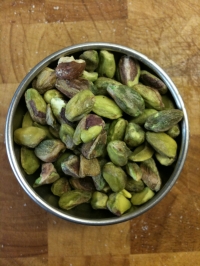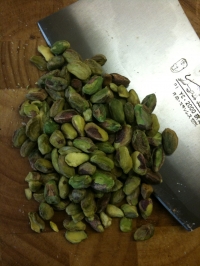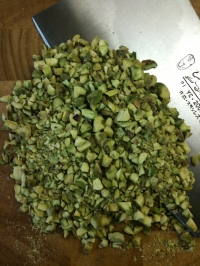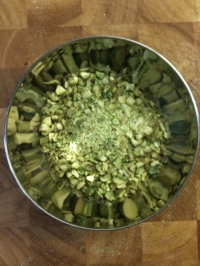 Chop up the pistachios and set the two toppings aside.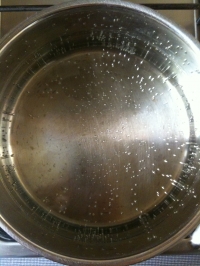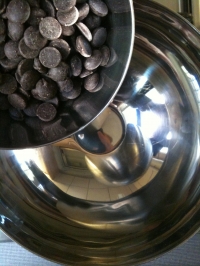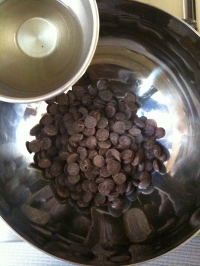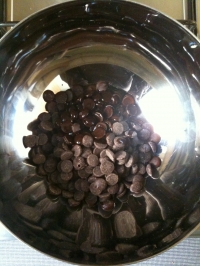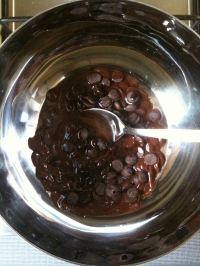 Melt the 200 gr of chocolate chips using a bain marie and add the 2 tablespoons of peanut oil. Stir with a spoon and turn off the heat.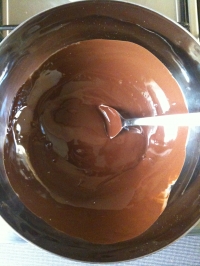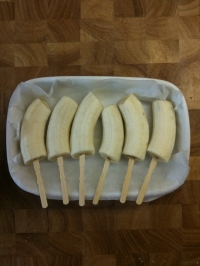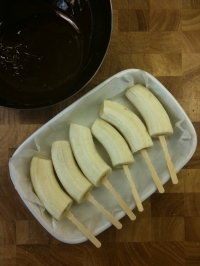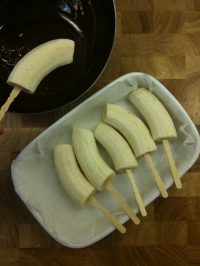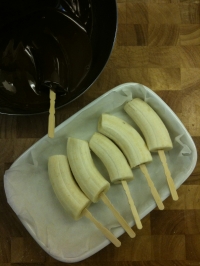 Take the banana popsicles out of the freezer after 15 min have passed and dip them in the melted chocolate.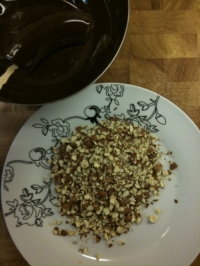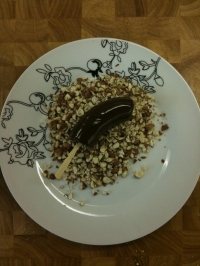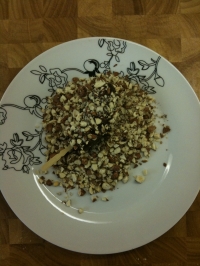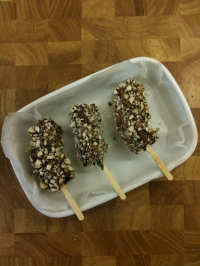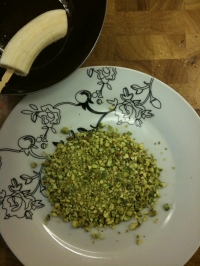 Put the chopped hazelnuts on a plate and gently roll the chocolate dipped bananas on the plate to cover them with the hazelnut topping. Put the chopped pistachios on a second plate.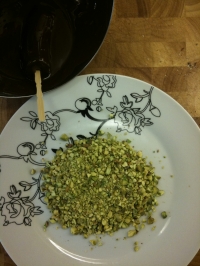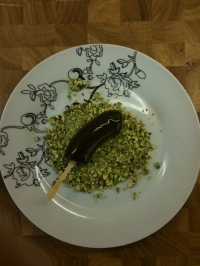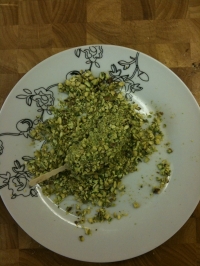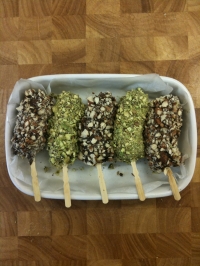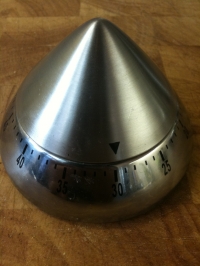 Again, dip in chocolate and gently roll the popsicles on the plate to cover with the chopped pistachios. Place the covered banana popsicles back in the freezer for 30 minutes.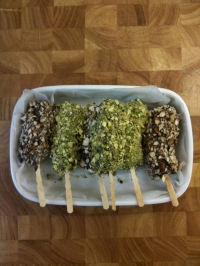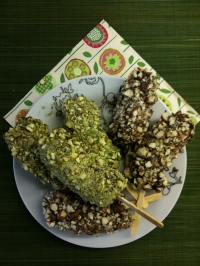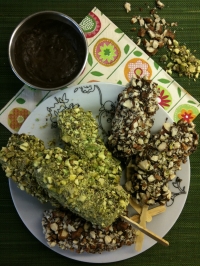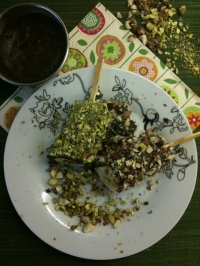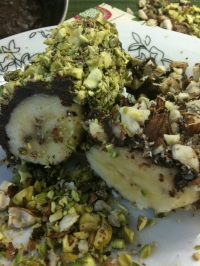 After 30 minutes have passed you can take the frozen chocolate bananas out of the freezer and plate them up to be eaten in a hurry!
Cooking Tips:

Make sure to leave the bananas in the freezer for the indicated 15-20 minutes before dipping them in the melted chocolate. This time is necessary for the bananas to set and will keep the popsicle sticks from falling out when dipping in the chocolate.

You can use as many toppings as you like such as chopped nuts, sprinkles, and crushed cookies.

You can keep the bananas in the fridge for a few days.