Preparation: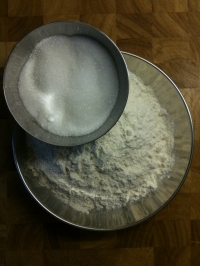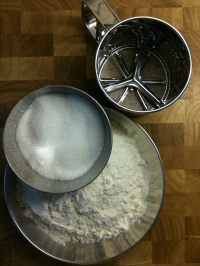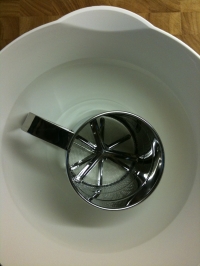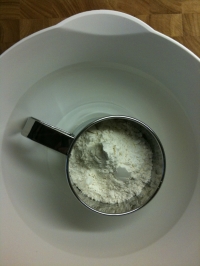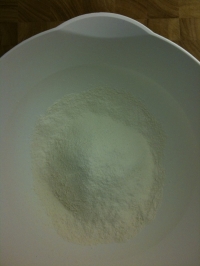 Start preparing the dough for the gingerbread men cookies by sifting the flour in a large bowl.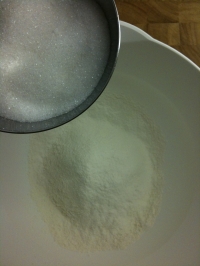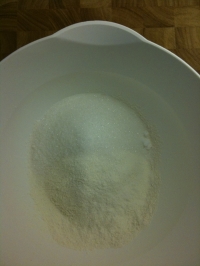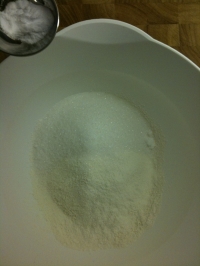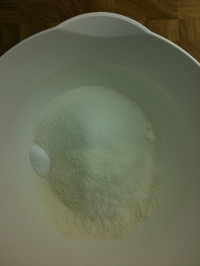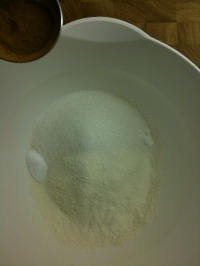 Add the 160 gr of sugar, 1 teaspoon of bicarbonate and the following spices; 2 teaspoons of cinnamon,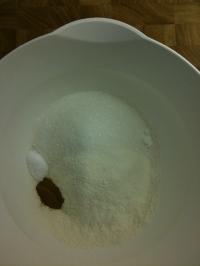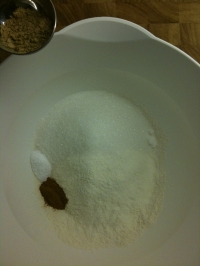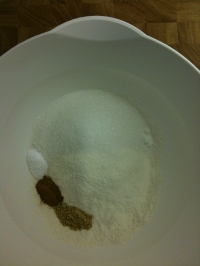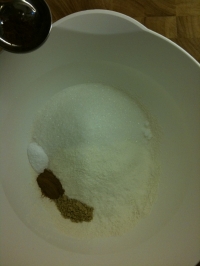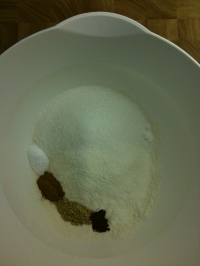 2 teaspoons of ginger powder, half a teaspoon of clove powder,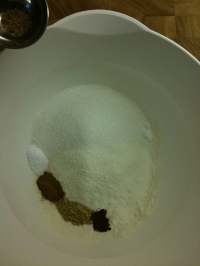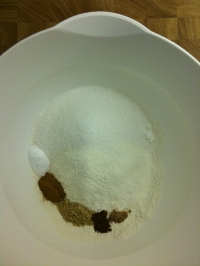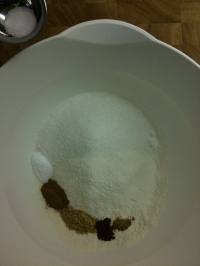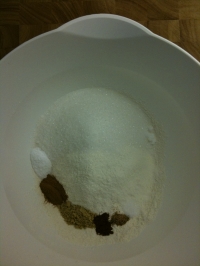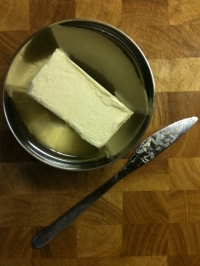 a quarter of a teaspoon of nutmeg and a pinch of salt.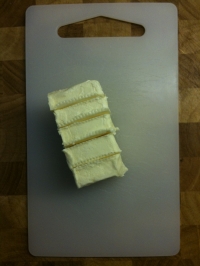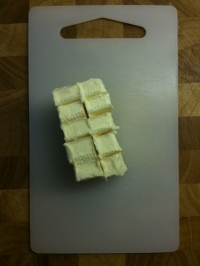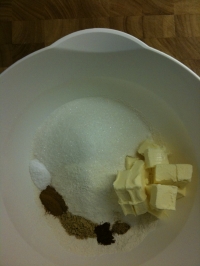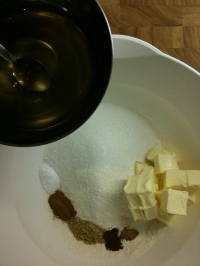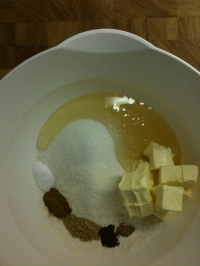 Cut the cold butter in small dices and add these and the 150 gr of honey as well.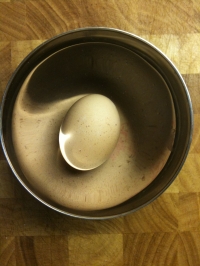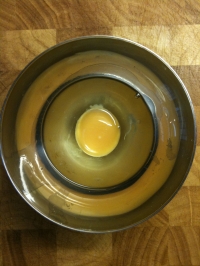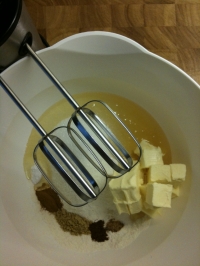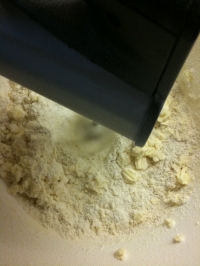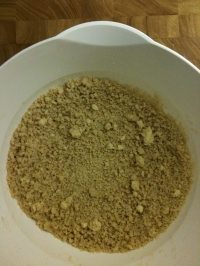 Now, mix at medium speed until a crumbly mixture.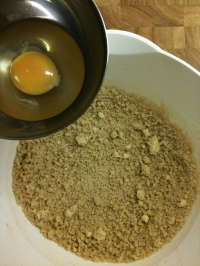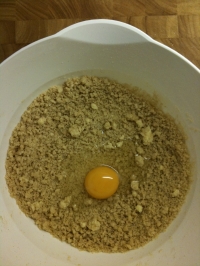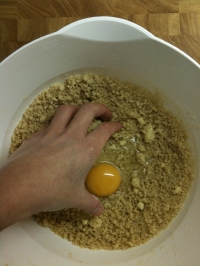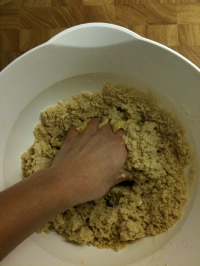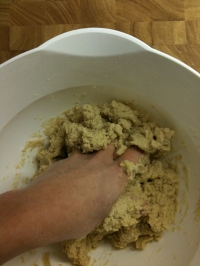 Switch off the mixer and add the 1 egg intended for the cookie dough. Knead the crumble and mixture until you can form a ball of dough.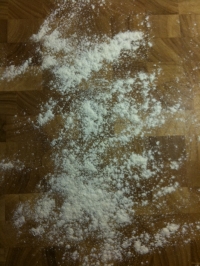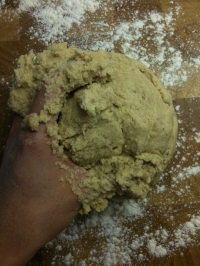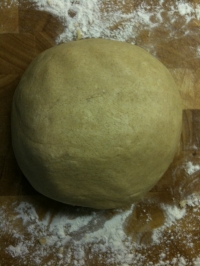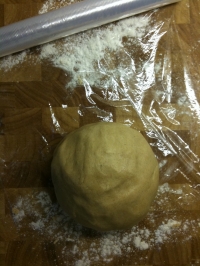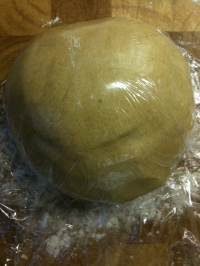 If the mixture is getting too sticky to form a ball flour a wooden board and continue kneading on the board until you can form a solid ball of cookie dough. Wrap the gingerbread dough in plastic wrap and place it in the refrigerator for at least 1 hour.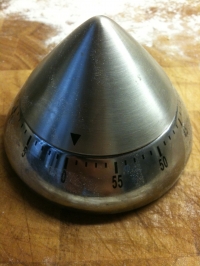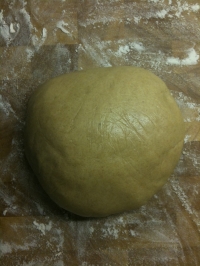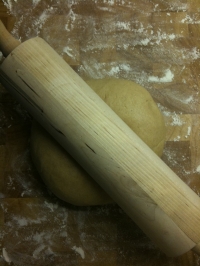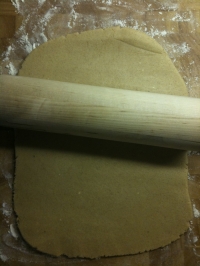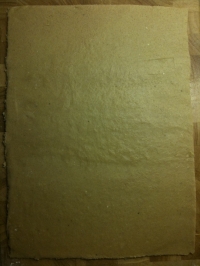 After the dough has rested in the refrigerator, take it out and place it on the wooden board sprinkled with flour to keep the dough from becoming sticky. Roll out the dough with a rolling pin until you get a flat dough sheet.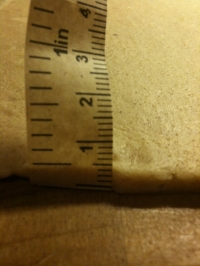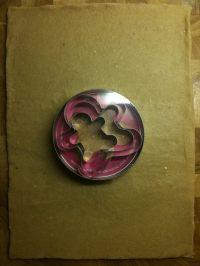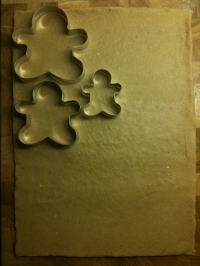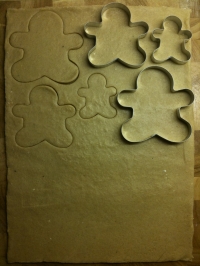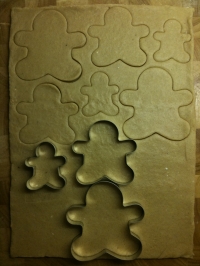 The sheet should have a thickness of 4 mm. Preheat the oven to 180 ° and use cookie cutters in various gingerbread men shapes (or other cutters like Christmas stars and trees if you want to make different gingerbread cookies) to cut out your cookies. Form a ball of the dough scraps and remaining dough sheet after cutting out the first gingerbread men, wrap it in plastic foil and let it rest again in the fridge while placing your shapes on the baking sheet.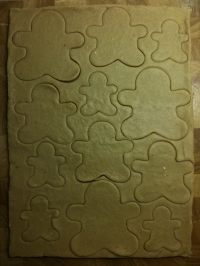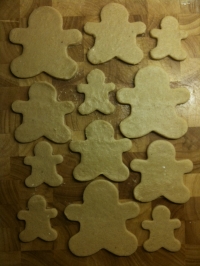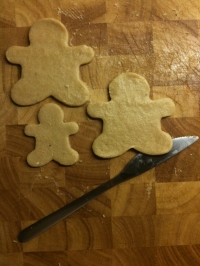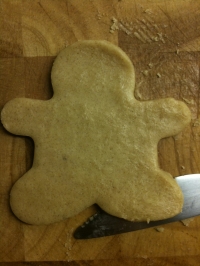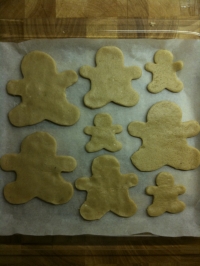 Now, lift the gingerbread men shapes off the board by using a flat knife and place them on a baking sheet covered with parchment paper.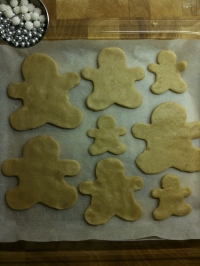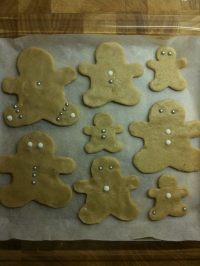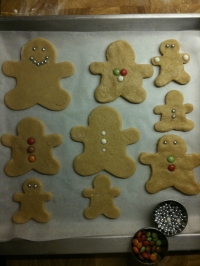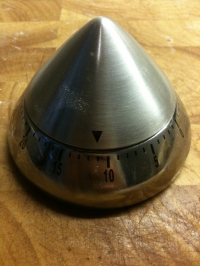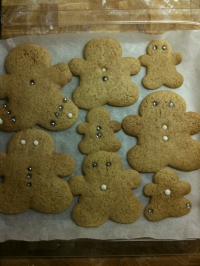 Place the cookies in a preheated oven at 180 degrees for about 10-12 minutes and bake until they are golden. Repeat this until there's no more dough. You can choose to bake a plain cookie and once cooled decorate it with colored icing or decorate them with sugar candy like with the silver sugar pearls and Smarties. You can also do both and for example add buttons with sugar pearls before baking the cookies and paint facial features or clothing details on the cookies with the icing after they have cooled.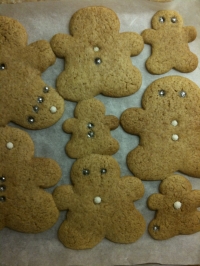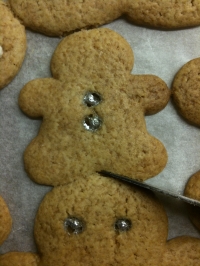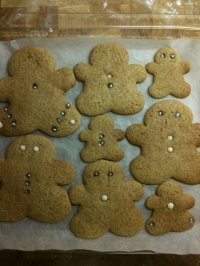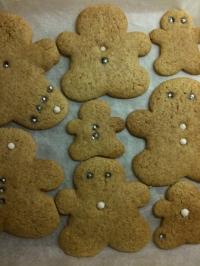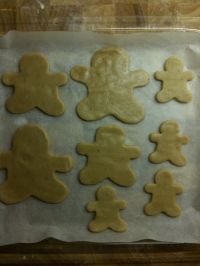 Be careful not to place the cookies too near together or they will bake to each other. If this happens just use a knive to carefully separate them as soon as they come out of the oven. Once cooled they might break while separating so make sure to do that while still warm.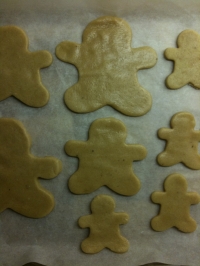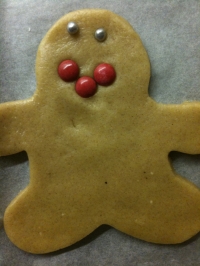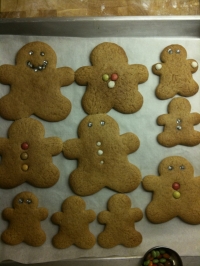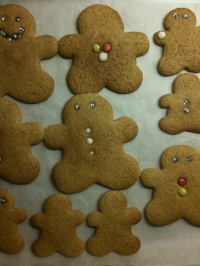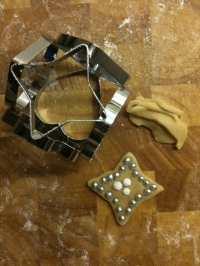 You can use the final dough scraps to cut out smaller shapes or use them to decoration as well.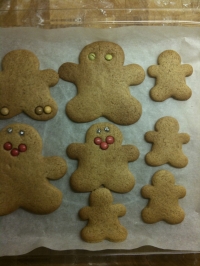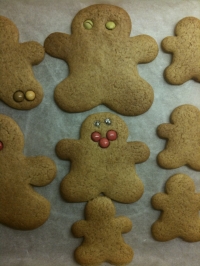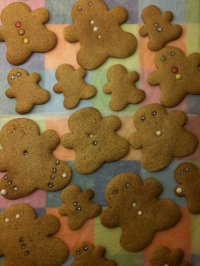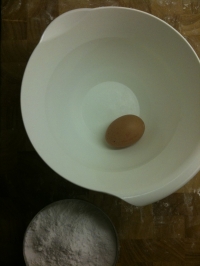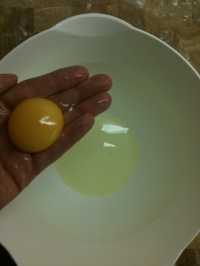 To prepare the colored icing, while the cookies cool, start by separating the egg white from the yolk.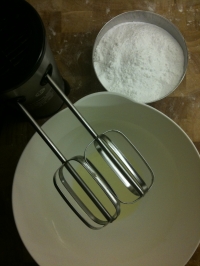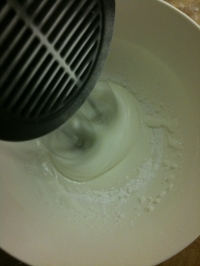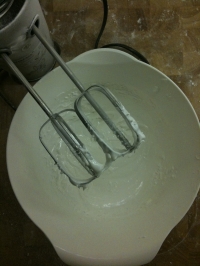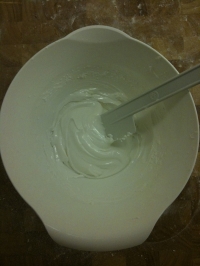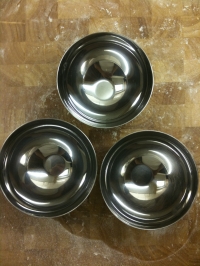 Whisk the egg white at a medium speed while adding the 200 gr of icing sugar, a little bit at a time, until a shiny icing.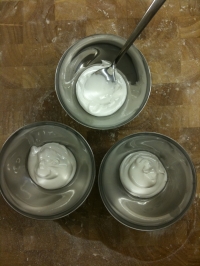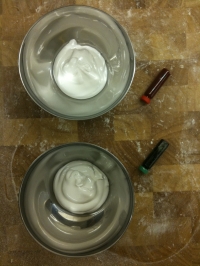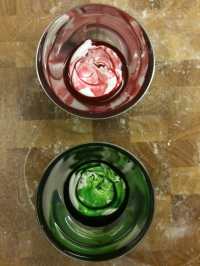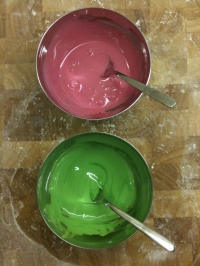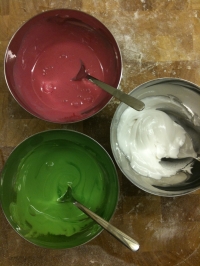 Divide the icing in small bowls, one for each color that you want to use to decorate your gingerbread men. Add the food colorings and stir to blend in the color.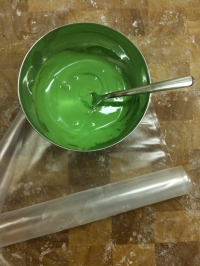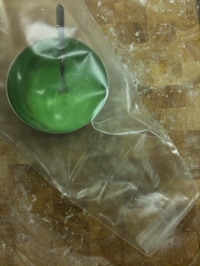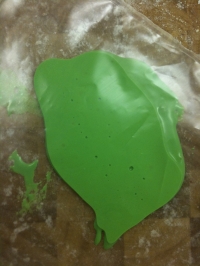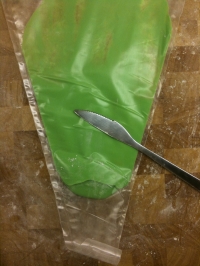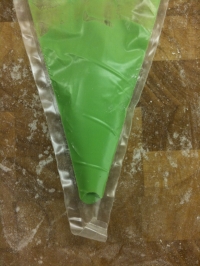 Now, use a piping bag with a very narrow nozzle to decorate your cookies or fill any small plastic bag with the icing and cut a tiny hole in the tip or corner.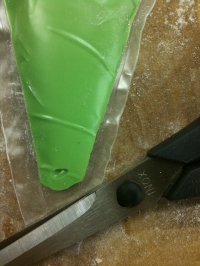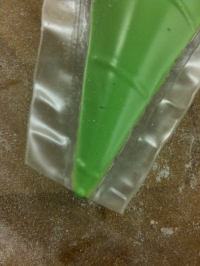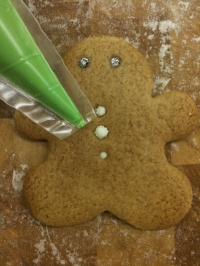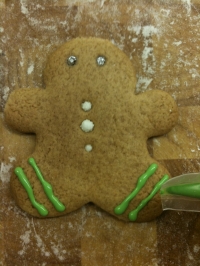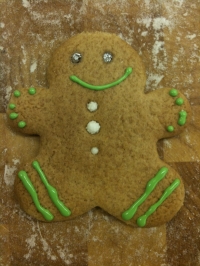 You can decorate your gingerbread men cookies by painting faces on them or creating other funny details.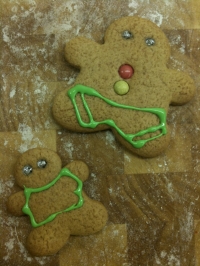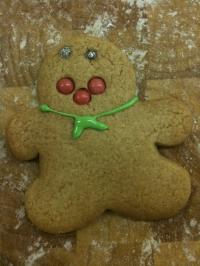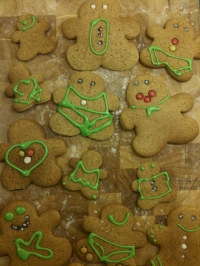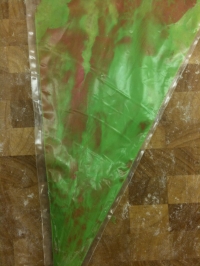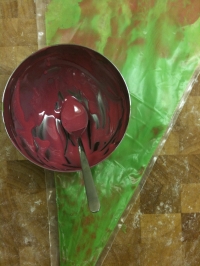 Once you have finished one icing color you can continue with a second by filling another piping bag but if you like the two colours to blend in a little you can choose to use the same bag.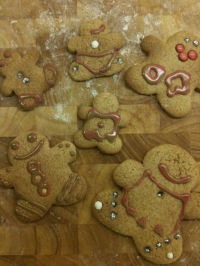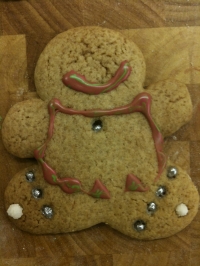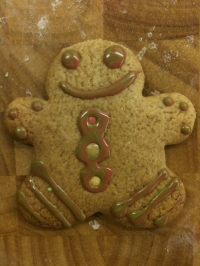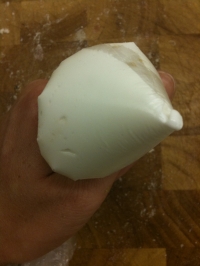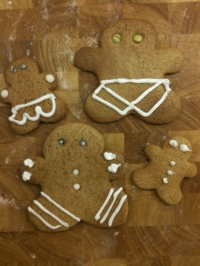 To decorate with white icing just keep it plain egg white and icing sugar. You might want to start decorating with the plain icing instead of with the coloured icing because it will dry out faster.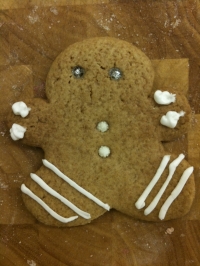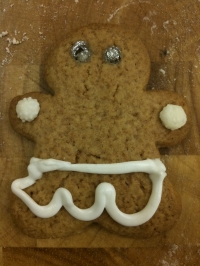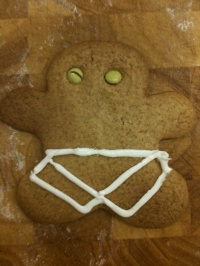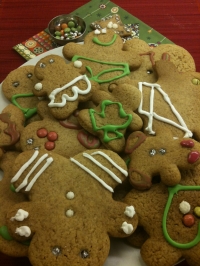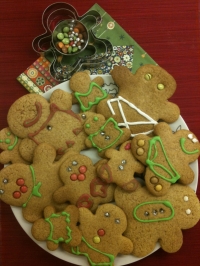 Once the icing has cooled you can place the gingerbread men cookies on a plate and serve them!
Cooking Tips:

Make sure to flour the board before cutting out your cookie shapes or they will stick to the board. It is also wise to put the remaining dough back in the plastic wrap and in the refrigerator while baking your first tray of gingerbread men cookies so the dough will keep solid and moist without becoming too sticky.

As for the icing decoration, you can use different piping bags to keep your colors separated but you can also experiment with combining colors in one piping bag for a more artistic outcome. If you want to use white, plain icing as well, start decorating with that one first because it will dry out faster than the coloured icing making it harder to decorate your cookies.

Keep the cookies in a tin box and they will keep tasting yummy!