Preparation: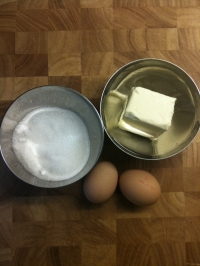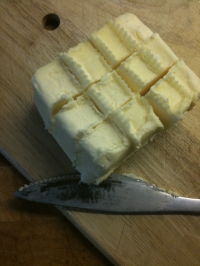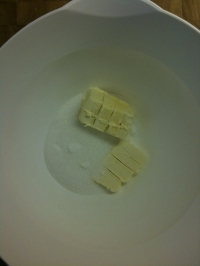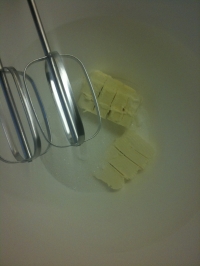 Put the 125 gr of sugar in a bowl and cut the softened butter into cubes. Add the butter to the sugar to be whisked together.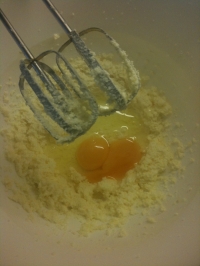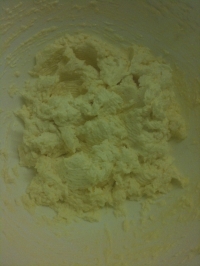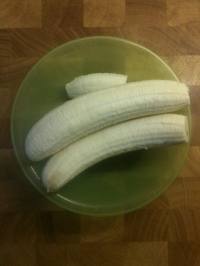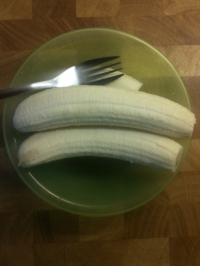 Whisk for a few minutes until creamy. Add the 2 eggs and whisk for another two minutes. Peal the ripe bananas, about 3, and put them in a bowl to mash.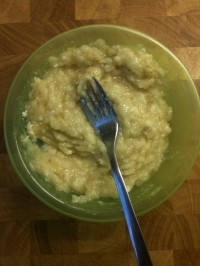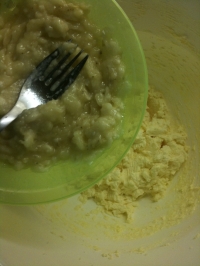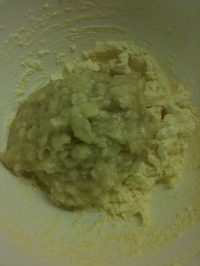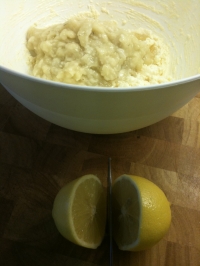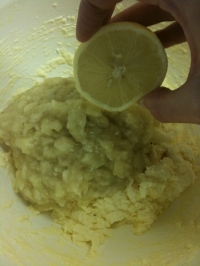 Mash the bananas with a fork to get about 250 gr of banana pulp. Add the pulp to the butter, egg and sugar mixture and add a few drops of lemon juice to the banana pulp, before or after mashing them, to avoid the banana's from blackening.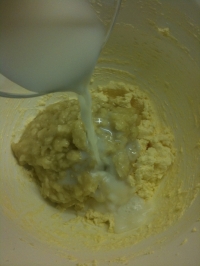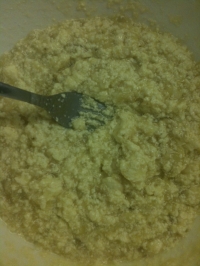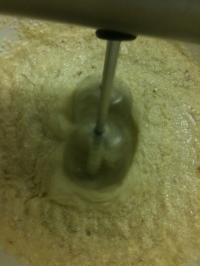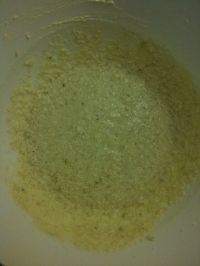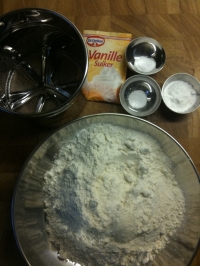 Add the 100 ml milk and give the mixture a whisk, with a spoon or a mixer, to blend in all the ingredients. Now, we have to add all the powder ingredients.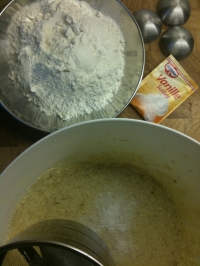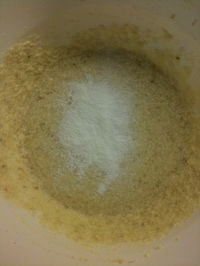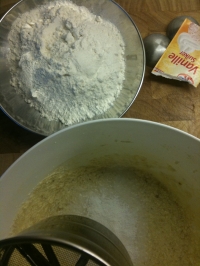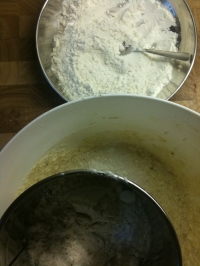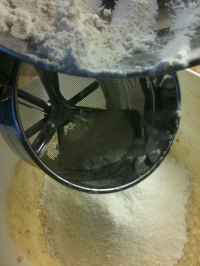 Sift the bicarbonate of soda, the pinch of salt and the baking powder first. Then, sift the vanilla sugar and the flour as well.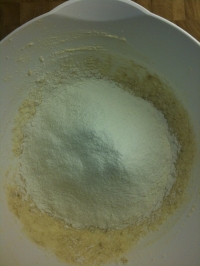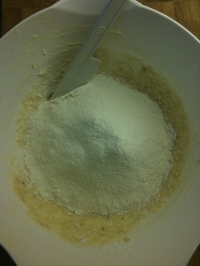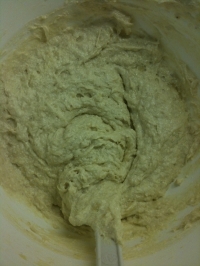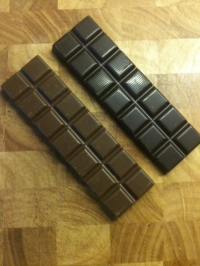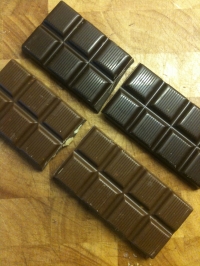 Incorporate the sifted powder ingredients with a spatula or spoon and tir with a spoon to blend in all the ingredients. Now, we have to add the chocolate to the banana muffin dough. You can either buy chocolate chips and add them to the mixture or dice up chocolate bars of your liking.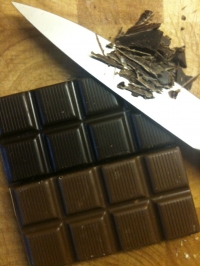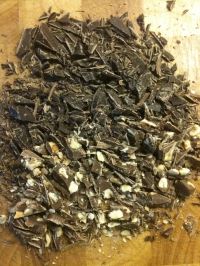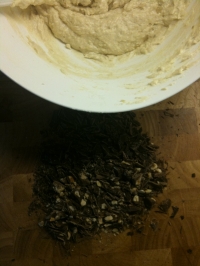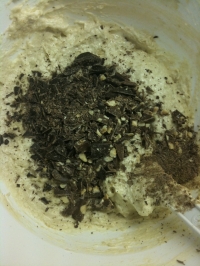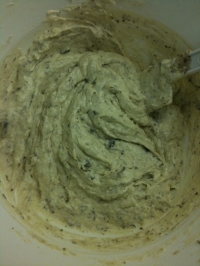 In this recipe I have used about 100gr of dark chocolate and 100 gr of milk hazelnut chocolate for the muffin dough and the remaining bar pieces, about 80 gr of dark chocolate and 80 gr of milk hazelnut chocolate, to decorate the muffins. Finely chop the chocolate bars intended for the muffin dough and add the chips to the mixture.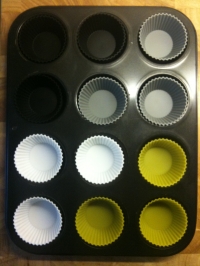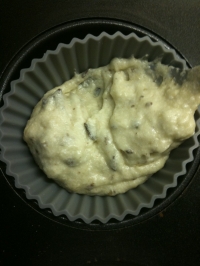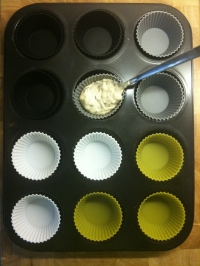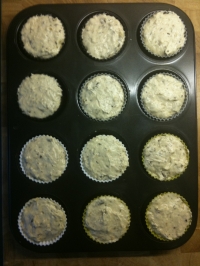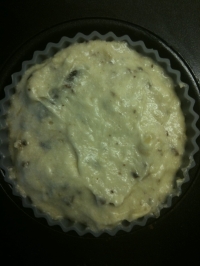 Preheat the oven at 180°C. Use a tray for 12 muffins and fill the stamps with paper or silicone cups. Divide the muffin mixture between the 12 cups with a spoon but make sure not to exceed the edge of the cups because the muffins will expand during cooking and could get out of their molds.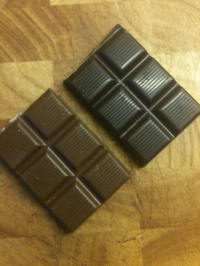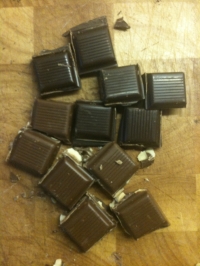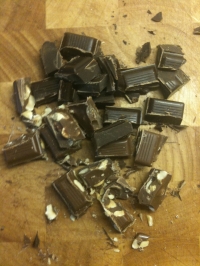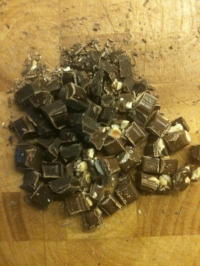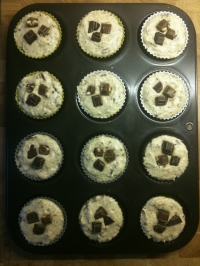 Now, dice up the remaining pieces of chocolate and decorate the muffins with the chips.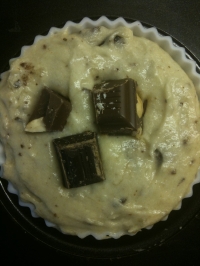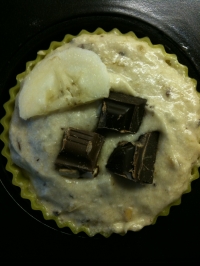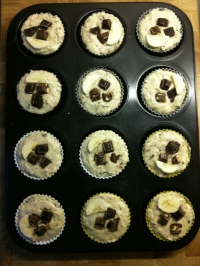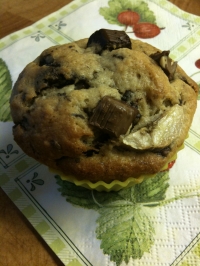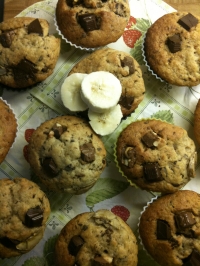 You can also add a small slice of banana to decorate the muffins. Place the tray in the oven for about 25 minutes. Check whether the muffins are cooked by inserting a toothpick or cake tester in the center. The toothpick should come out clean without any batter sticking to it. Serve the Banana and Chocolate Chip Muffins still a bit warm and the chocolate chips will melt in your mouth!
Cooking Tips:

Use ripe bananas for a great banana flavour and a smoother mash.

Add lemon juice to the banana pulp to avoid the banana pulpm from blackening.

Use less or more chocolate as you wish. Also add the type of chocolate that you prefer such as dark, milk or hazelnut. Usually bananas are matched to dark chocolate in desserts but you can be as creative as you want!